Innovative Leaders for an Innovative Industry
From digital transformation to ever-evolving consumer trends, consumer products companies are required to innovate on a grand scale. Disruption can come from many directions and leaders must be ready to react quickly.
With our experienced and collaborative approach to consumer products executive search, you can trust DHR Global to pair you with resourceful leaders with real-world experience.
Our highly-skilled consumer and retail search consultants actively match employers with top talent across all functions of consumer products, including engineering, finance, information technology, marketing, legal and supply chain. For over 30 years, we have worked with middle market and Fortune 1000 and 500 companies, including digitally native and lifestyle brands, to provide exceptional leaders who've mastered the skills necessary to meet rising market demands and deliver the most ROI.
Standing Out in the Competitive Marketplace
DHR helps companies connect with leaders who drive change. As a trusted talent adviser and executive recruitment search firm, leading consumer companies look to us to provide personalized service. Our entrepreneurial approach delivers successful search outcomes.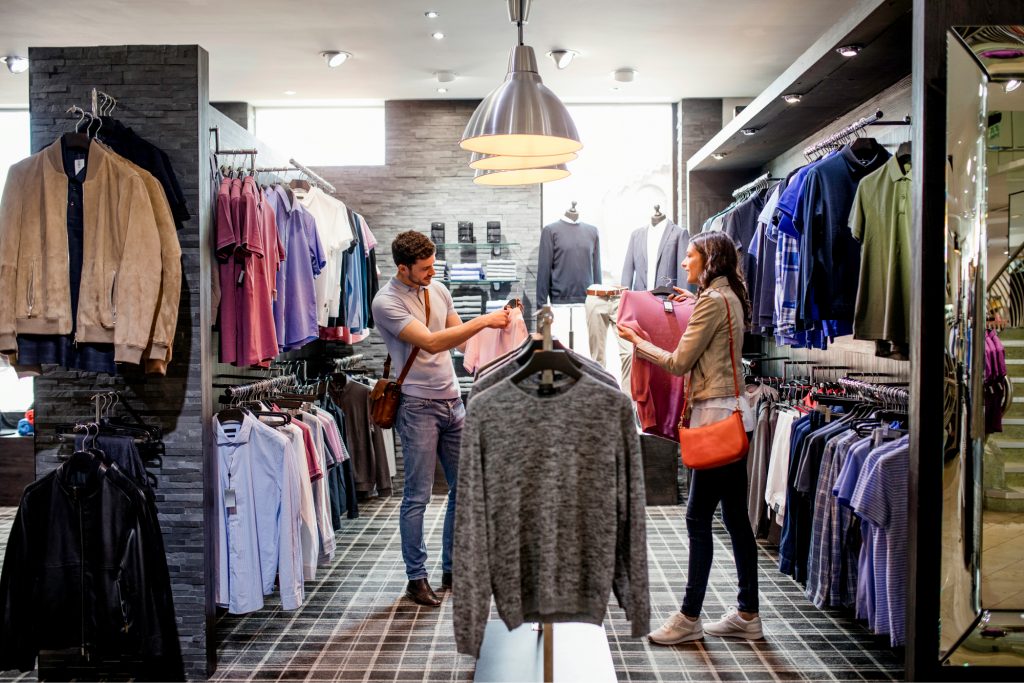 Our Approach
DHR specializes in serving companies that make and distribute household and personal goods, food and beverages, and beauty and luxury items, filling roles that include:
CEO & Boards
Digital
Finance
Human Resources
Information Technology
Marketing
Merchandising & Design
Operations
Research & Development
Sales
Supply Chain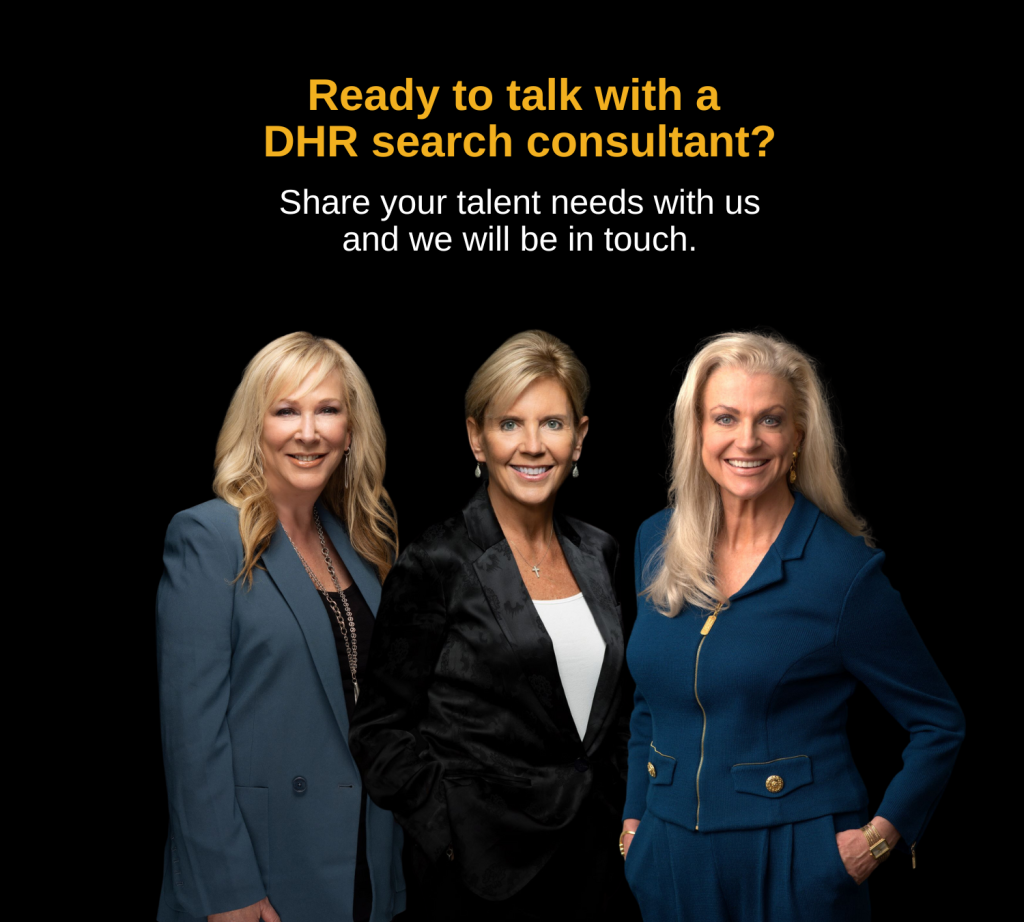 With our keen industry insight and a deep understanding of business cultures, we place executives across organizations, including:
CEO and Boards
As the highest-ranking individuals in the firm, it is crucial that your CEO and board quickly adapt to and understand your firm's needs and internal culture. At the same time, they should be able to lead the company through the changing market conditions with strong communication and professionalism.
At DHR Global, we are well-positioned to help you find a CEO who displays great decision-making skills with the ability to effectively streamline processes to mobilize their team. Similarly, we provide proven board candidates focused on meeting stakeholder expectations and addressing complex challenges.
Top-level leadership roles we fulfill include:
President
Vice President
Chief Executive Officer (CEO)
Chief Operating Officer (COO)
Chair of the Board
Vice Chair of the Board
Board Secretary
Board Treasurer
Executive Director
Digital
A digital marketing executive plays a critical role in developing and executing strategies that drive customer acquisition, engagement and loyalty for omnichannel retail and luxury brands. Your executive search should focus on recruiting a leader who can make your company stand out in a crowded marketplace, with experience in increasing brand awareness and driving sales.
DHR's consumer and retail executive search consultants are experienced in evaluating and placing the right digital marketing leaders to help brands drive success.
Digital leadership roles where we have recruiting success include:
Chief Marketing Officer (CMO)
Director of Digital Marketing
Digital Marketing Executive
VP of Digital Marketing
Director of Digital Strategy
Director of Demand Generation
Consumer Experience & Insights Director
Digital Marketing Insights Director
Finance
Finance leaders play one of the most crucial roles in any organization. You want a candidate you can trust to ensure your organization's financial status is healthy and viable for the future and beyond.
Financial executive candidates should showcase a healthy track record in maintaining financial records and budgets similar to what they would handle in their role with your organization. They should be able to fuel initiatives to raise funds, allocate them and predict future financial trends. We can work alongside you to find a professional that has a strong knowledge of capital markets if that is something your organization is also interested in.
Finance leadership roles we have placed include:
Chief Financial Officer (CFO)
VP of Finance
VP of Corporate Development
VP of Payroll
Treasurer
Finance Director
Director of Risk Management
Financial Controller
Human Resources
Executives in HR take on a role that entails much more than just recruiting new employees. It is their job to help maintain a healthy culture by leading by example.
Looking for a person with experience in overseeing employee interactions, salary and benefits negotiations, and ensuring compliance with company rules can be a challenge. Trust our expert consultants to guide you to the right candidate who can advise management on strategic planning within your organization.
Human resources leadership roles our experienced team has fulfilled include:
Chief Human Resources Officer (CHRO)
Chief Human Capital Officer (CHCO)
Chief People Officer (CPO)
Chief People & Change Management Officer
VP of Human Resources
Human Resources Director
Director People Analytics
Director People Systems
Information Technology
IT executives and their staff must be able to efficiently create and implement a company's IT policies and oversee network security and online operations. In the search for your next consumer products executive, your focus should be on leaders displaying not only solid computer-related skills but strong interpersonal communication.
When developing and managing Management Information Systems for the company and ensuring the integrity of software and hardware applications, routine audits, training programs and workshops need to be accounted for. Our executive search consultants can help you line up the most important qualifications to look for in this role.
IT leadership roles we are able to help connect you with include:
Chief Information Officer (CIO)
Chief Technology Officer (CTO)
VP of Information Technology
VP of Information Systems
Technical Operations Officer
IT Director
Director of Technology
Information Management Systems Director
Marketing
A high-quality marketing executive will lead their team in conducting comprehensive marketing research and capturing insights to help construct successful marketing strategies for the firm to drive sales and maximize profits.
These executives should also bring new ideas to the table with knowledge of the latest trends in the industry. DHR's consumer products executive search consultants connect clients with marketing leaders with the skills, passion and culture fit to support their organization in reaching its goals.
Marketing leader roles we have successfully filled include:
Chief Marketing Officer (CMO)
Chief Digital Officer (CDO)
Head of E-Commerce
Head of Data and Analytics
Head of Consumer Insights
Chief Experience Officer
Customer Activation
Chief Innovation Officer (CIO)
EVP, SVP, VP and Heads of Teams
Sales Leadership
Merchandising and Design
Finding a merchandising leader who can coordinate the company's design team to present a product in the most aesthetically pleasing way is crucial in this executive role. They need to possess a unique set of skills that include sourcing and curating products and promotional material for your company and forecasting trends and inventory demands.
A candidate must have an eye for spotting trends and customer preferences in order to be successful in this role. We can help you connect to candidates who can position your products to be fashionably presented in retail stores to attract customers.
Merchandising and design leadership roles we have placed include:
VP of Merchandising
Category Executive
House Brand Executive
Head of E-Commerce
Creative Director
VP of Design
VP Creative
Design Director
Director of Creative Operations
Executive Creative Director
Operations
Effective operations leaders need to be extremely versatile and flexible as they will work across different departments to ensure that your processes are standardized and streamlined. Selecting a candidate who takes pride in organization and efficiency will minimize the cost of projects, ultimately improving the bottom line.
We can help you find a candidate who showcases an aptitude for developing financial projections and setting production goals and financial budgets, as our expert consultants know exactly what to look for in this role.
Operations leadership roles we are able to help connect you with include:
Chief Operating Officer (COO)
President & COO
Executive VP of Operations
SVP Operations
VP Business Operations
Operations Director
Director of Business Operations
Research and Development
As your R&D team initiates research and development motives to capitalize on potential avenues and business opportunities, they need a strong leader guiding them on best practices. Research and development executives are especially vital to companies developing or testing new products for sale. It's best to have individuals who can oversee complex research projects, analyze the results and give appropriate recommendations.
R&D leadership roles we are able to help connect you with include:
Chief Research and Development (R&D) Officer
VP of Research & Development
Research and Development Director
Product Development Executive
Director of Sustainability
Director of Research Development
Sales
In a digitally native landscape, it is necessary for companies to be forward-looking and focus on strengthening sales, strategy, digital, and marketing efforts through their leadership. Executives need to be agile in order to engage and activate potential customers to turn their efforts into revenue. Through our process we directly immerse ourselves to help you transform and grow your organization starting at the leadership level.
Sales leadership roles where we have recruiting expertise include:
Chief Commercial Officer (CCO)
Chief Revenue Officer (CRO)
Chief Sales Officer (CSO)
Chief Business Development Officer
EVP, SVP, VP of Sales
Channel/customer management leaders
Category management leaders
Shopper marketing leaders
Strategy leaders
Supply Chain
A top-tier supply chain executive can manage supply and demand such that costs are reduced to a minimum within the supply chain. In your consumer products executive search, you want candidates with strong critical thinking, negotiation and collaboration skills and some inventory and risk management prowess. DHR Global consultants can guide you every step of the way through this process.
Supply chain leadership roles we are able to help connect you with include:
Chief Supply Chain Officer (CSCO)
VP of Logistics
VP of Procurement
VP of Transportation
VP of Distribution
VP of Supply Management
Director of Logistics
Director of Supplier Management
Building Industry Relationships – Globally
For over 30 years, DHR Global has remained committed to pairing top-tier consumer product industry experts with employers. We have established deep global networks, enabling us to identify, recruit and place the best talent worldwide.
Whether you are seeking an experienced CEO or a tech-savvy marketing executive, you can rest assured we'll find a leader who'll meet your organization's needs. Contact DHR Global today and talk with one of our consultants.