Best-in-class Leaders for Best-in-class Institutions
As with all segments of health care, the aging population, health reforms and significant technological advancements continue to serve as key drivers of growth in this space and will continue to shape the future executives who lead it. Adding to the complexity of managing in this environment, poised leaders need to balance the rigors of various government regulatory bodies and a high executive turnover. Combined, these market forces have placed a premium on finding best-in-class leadership. The acquisition, development and retention of talent have never been more important.
At DHR, we collaborate with some of the most respected independent community hospitals and health systems, academic medical centers, faith-based providers, group practices and many other provider entities across the globe.
Integrated Talent Management
Our focus on all facets of health care enables us to guide organizations through the challenges of integrated talent management in the post-reform era. Our executive search clients include hospitals and health systems, managed care organizations, medical group practices, health care products and services companies, venture capital- or equity-backed firms, insurance companies, integrated delivery systems and end-of-life care businesses.
DHR clients trust our talent insights on all facets of organizational leadership – from the initial creation of a position to reporting structures, core competencies and compensation. Our clients make informed decisions related to the alignment, assessment and acquisition of leadership talent, based on our real-time market intelligence, and with clarity around their leadership gaps and strengths.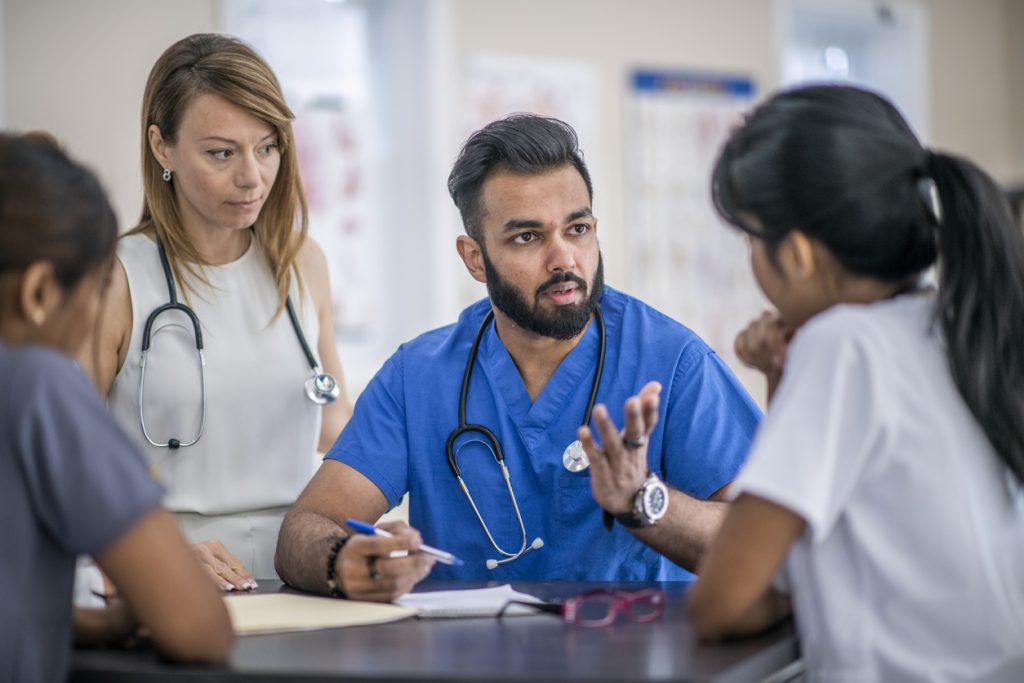 Areas of specialization include:
Independent Hospitals and Health Systems
Medical Physician Groups
Academic Medical Centers and Colleges of Medicine
Faith-based Hospitals and Systems
Critical Access and Safety Net Facilities
Pediatric and Children's Facilities
Service Line, Surgery and Free-Standing Facilities
Ancillary Services, Pharmacy, Lab, Dialysis and Chemotherapy Facilities
State and National Associations
Provider and Government Insurance Plans
Long-Term Care
Behavioral Health
Hospice and End-of-life-care Organizations
Post-acute Care/Home Health/Rehab