Two executives share how cultivating a purpose-driven company attracts passionate workers who become innovative leaders.
In today's world, every purchase is more than just a transaction—it's also an endorsement of principles. Consumers are showing a growing interest in values such as safety, equity, and sustainability, and they're paying attention to whether the aims and impacts of the companies they buy from align with their beliefs. The same goes for employees; increasingly, workers are seeking out organizations that promote causes for which they share a passion.
"The role of business in society is undoubtedly shifting, and companies are facing unprecedented market forces they cannot ignore in the wake of the pandemic," Kwasi Mitchell, Chief Purpose Officer for Deloitte, wrote in a column for Harvard Business Review.
"We see ample evidence in the market that when purpose is integrated with core business operations," Mitchell added, "it generates significant value for the business, clients, and stakeholders."
Less than half of employees say they feel connected to their company's purpose and that the business's purpose drives its actions, according to a McKinsey & Company survey. Yet the survey showed there are significant rewards for building a culture that cultivates engaged, purposeful employees.
When a company states their purpose—and follows through on it with action—workers are more dedicated to both their role and the business. About 87% said they planned to stay with their company, while 77% said they feel engaged in their work. On the other hand, for employees who reported both a company-wide and personal disconnect from the business's purpose, those numbers were only 41% and 20%. Not what any employer wants to hear.
Companies that lean into their principles also attract a more committed customer base. In a Porter Novelli survey, consumers shared they were 76% more likely to trust a purpose-driven company and 72% more likely to forgive that company if it made a mistake.
To help you pursue your company's principles in a way that will benefit both you and your employees, DHR International's Future Ready Leaders series spoke with two top executives about how organizational purpose has helped them draw in dedicated team members and develop them into passionate, effective leaders.
Share Your Values with Candidates Right from the Start
How can a company ensure that its employees share its leaders' vision and goals? The process starts at the recruitment stage, Everett Harper, CEO & Founder of Truss, says. If your company presents its values upfront unabashedly, it will attract potential employees who hold them as well.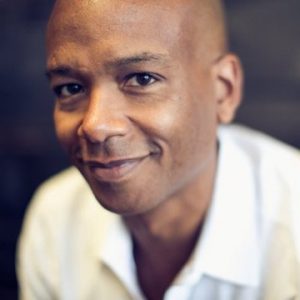 Harper says his company's leaders knew that if they recruited team members who were passionate about its purpose, "a culture would develop around it, and that people would self-perpetuate. So for example, new employees who come in, even before they sort of hit the recruiting section of our business, see those values and either those values attract and, sometimes even more importantly, repel the wrong people, the wrong fit for the company. And that's more efficient from the perspective of recruiting."
It's a fairly simple—yet reliable—explanation: people gravitate toward companies that will allow them to embrace the values and goals they already hold and can feel energized by. Not only will highlighting your organizational purpose help draw in compatible employees, it can enhance their commitment to your company, too.
Develop Confident, Loyal Employees
At the same time, a purpose is only as effective as an organization's understanding of it. Leaders can and should help employees recognize their place in pursuing their company's objectives and how those objectives relate to each other. Bruce Hoechner, President & CEO of Rogers Corporation, says the company has four "must-do" results, or near-term targets. The first is to keep employees safe, a goal which he notes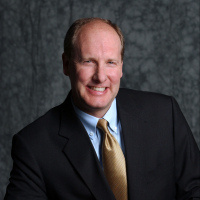 naturally flows into the second, which is to build customer loyalty: "Our belief is that when our employees are happy and feel satisfied and feel supported, they can then go out and support our customers to the best of their ability, the best of the company's ability, and we think that works quite well," Hoechner explains.
Loyal customers, Hoechner continues, are critical to Rogers Corporation's third and fourth foundational objectives: driving growth and pursuing profitability. But whatever your organization's pursuits may be, they should start with employees. It's your leadership team's responsibility to ensure employees feel cared for, know what the company's purposes are, and understand their role in those goals.
"If you ask any employee," Hoechner adds, "they'll know what are the priorities that we have and say, 'here they are, and here's my part of those priorities.'"
Cultivate Purpose-Driven Leaders
Your company's purpose should be like a North Star, allowing your leaders to refer to it as they navigate even the most treacherous waters. Hoechner explains that developing a purpose-driven culture allowed the company to respond effectively to uncertain situations.
"We decided that our philosophical approach to things as a company—or our must-do results and our cultural behaviors—would drive our decision-making," he says. "And once we put it through that filter of things like, 'live safely,' the decisions were relatively easy to make. And I think that has filtered down through the organization where people understand our purpose, our focus, and what's important to us as a company."
Harper agrees with that sentiment. Employees who have been grounded in their business's core values, he says, will naturally draw from them when faced with an unfamiliar scenario, adding to their experience and enhancing their trust in the company's principles.
"We wanted our values not to be like an IBM poster, but something that people could live and could act upon on a daily basis," he says. "Our employees encounter new things all the time. And so the values are a way for people to say, 'I don't know what to do here specifically, but I have a set of values and practices, that if I follow them, will lead me to the right answer.'"
As your employees learn to turn to your organization's ideals for guidance, they'll build a deeper appreciation for those values, understanding them as crucial standards for decision-making. And as your workers fully realize the importance of your company's pursuits, they'll be more willing and able to lead their newer peers to do the same.
Commitment to Purpose Benefits Your Company and Your Employees
Your company's purpose is more than a few catchy slogans or a clever acronym—it's both a set of guiding principles and the greater objective toward which all your other goals aim. By embracing your purpose at every level of your organization, you can draw in candidates who are looking not just for a job, but also an organization that shares and empowers their values.
As employees, they'll show themselves to be among the most engaged team members, naturally responding to challenges with a flexibility and drive that best represents your company. Their work will galvanize their fellow employees and discerning consumers, driving the retention and revenue that can propel your business to the next level.
We advise clients on their most
important leadership & talent management challenges.
The DHR Leadership Consulting team includes professionals who specialize in Board Evaluation, Executive Assessment, Executive Coaching, High-Potential Identification, Onboarding, Succession Planning, and Team Effectiveness.

We combine unmatched industry expertise with highly sophisticated, data-driven assessment tools to provide actionable results. Rather than create lengthy reports that sit on bookshelves and collect dust, we focus on interpreting the data and helping you make fast and accurate decisions about your talent. At every step of the process, we work as an extension of your team. We help you cut through the clutter, focus on the most important leadership attributes, skills, and behaviors, and gain alignment about what matters most.