Executive Industry Insights is a Q&A series hosted by Rob Samet, Partner, Advanced Technology, Private Equity, and Consumer & Retail Practice Groups.
In this series, he will interview executives in a variety of industries and share their lessons to help you become more informed on trends and hiring in the sector.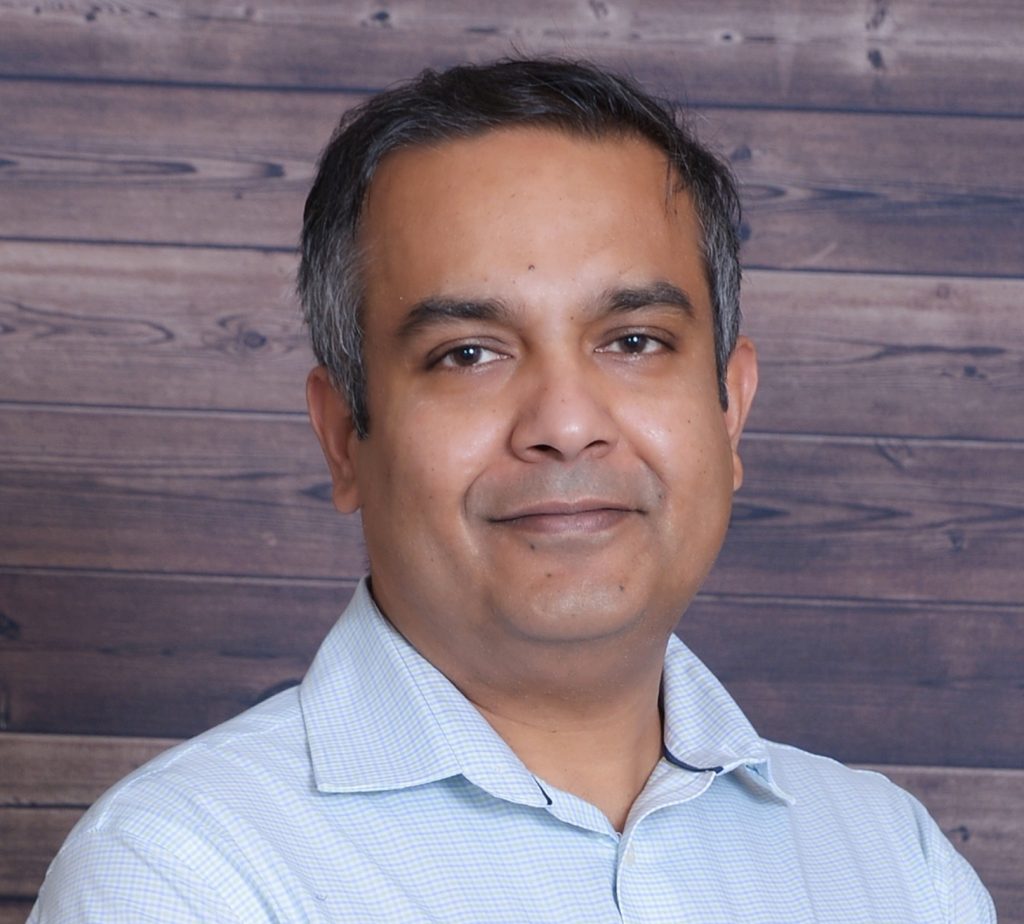 Ayan Bhattacharya served as a Partner at Deloitte Consulting's AI Strategic Growth Offering and led IBM Watson's AI sales. Ayan has worked with AWS, Google, Nvidia, and Dataiku to help deliver client value propositions and define Generative AI industry solutions. Before management consulting, Ayan led the commercialization of digital SaaS data insights products for financial services, life science, and technology clients.
Generative AI
Broadly, what trends are you seeing in the Generative AI space right now?
Clients looking at Generative AI are in three stages:
Clients who have made investments in AI are looking to extend their program into Generative AI by evaluating the potential to improve coding and virtual agent experiences and extend automation.
Boards and CEOs are looking to make a significant push to embed Generative AI across all parts of the business by driving the formation of Centers of Excellence and defining the strategic goals for individual business areas.
Organizations looking to add Generative AI to functional areas like commercial, manufacturing, and finance will better understand data readiness and the regulatory landscape of Generative AI. Companies will also consume some capabilities from existing Workflow solutions, like Salesforce and ServiceNow.
Additionally, clients are trying to determine the optimal vendor strategy and evaluate where to consume LLMs from existing technology partners vs exploring newer ones.
Are any specific industries ahead of the game here or are lagging in integrating AI?
There are different pockets of innovation with AI across the industry. In the last decade, financial services and technology companies have been expanding their analytics programs with AI capabilities that are extensible and scalable.
Life Science clients are looking at AI in the commercial, go-to-market functions, sales, and patient engagement domains. They are also expanding into areas like manufacturing and finance, procurement, and R&B.
Technology companies have focused on improvements in predicting supply chain movements, given the broader global macroeconomic geo-political trends and rising interest rates.
Organizations are being thoughtful of the required change management to drive the adoption of these new capabilities. When we think about AI and this great conceptual idea, we often forget it is the people who drive that adoption.
Similar to a Chief Digital Transformation Officer, are you seeing any new AI roles or hiring needs emerge, like a Chief AI Officer? It has been said that if you need a Chief AI Officer the tech team is not ahead of the curve. What are your thoughts?
The role of the Chief AI Officer is starting to focus on expanding programs and portfolios and introducing innovations to improve operations. The responsibilities of a Chief AI Officer vary based on the organizational operating model, i.e., federated or COE model. Determining the P&L responsibilities and ownership of duties compared to the CIO and CDO are also important to ensure there is clear ownership and accountability.
Many organizations are defining their build/buy approach with AI based on the organizational key priorities and technology maturity. This is a factor that is usually considered in the data egress costs, technology licensing, and run-time costs. In many cases, clients will opt for using out-of-the-box tools like Salesforce Einstein GPT vs selecting LLMs, an underlying compute environment, and setting up orchestration to other client data and analytics systems.
In your previous role with Deloitte Consulting, you were able to work across a spectrum of different industries and companies. Is there anything larger consulting firms are doing to stay ahead of the AI landscape curve, like conducting research, surveys, or reports?
There's an annual Tech Trends publication that's been published over the last decade, which takes into account the Fortune 5000 companies and their CTOs, CIOs, pulse checks. I think that is a great resource to get an understanding of the key technology capabilities that are being considered by technology leaders across the industry.
The second piece that I would highlight is that Deloitte has published a Generative AI dossier, showcasing the different Generative AI use cases that are being adopted across the industry, and what is that value trajectory.
Large consulting firms are investing in accelerators or reusable components that can be used by clients. Not only on the generative AI side, whether it is using a rag, prompt engineering, zero-shot learning, or fine-tuning methods, but how do you use data more efficiently? These accelerators and frameworks are critical in having a competitive price point for AI implementation and operating projects.
Research has shown that human beings are 10% less productive when multi-tasking, so it is important that as AI insights and AI virtual assistant roles increase, there is some thought on the user experience.
Relating to talent acquisition and hiring in AI, are you seeing anything new?
Talent acquisition and hiring in AI will need to include a focus on prompt engineering and full-stack AI architects. There is a need for individuals to be able to take Generative AI Large Language Models and use prompt engineering to create the optimal user experience. Full stack AI architects who can define the necessary orchestration with different AI services like AWS, Google, and Azure NLP services, and work with data scientists and data engineers.
Research has shown that human beings are 10% less productive when multi-tasking, so it is important that as AI insights and AI virtual assistant roles increase, there is some thought on the user experience.
Do you see any trends with AI adoption?
I would say the big trend is a lot of business intelligence, which was based on reports and dashboards, and looking at graphs. I think the new paradigm will be that questions will surface using tools like Generative AI.
There will also be a need for new technologies to support the growing number of AI services, and applications to the data layer, and provide business users more confidence in trustworthiness and data quality.
Rob serves as Partner in the Advanced Technology, Private Equity, and Consumer & Retail Practice Groups, in the firm's New York office.
With over 20 years of experience working with high-growth, investor-led technology companies, Rob focuses on Board, Advisor, C-suite, and VP/GM-level search mandates from private equity and venture capital scale-ups to corporate clients, with a specialization in commercial and go-to-market roles including sales, marketing, business development and operations.