How to attract and retain diverse talent, start inclusive conversations, and facilitate meaningful change in your organization.
In 2021, talent and customers are no longer asking organizations to prioritize diversity, equity and inclusion (DE&I). They're expecting it, and they're ready to hold businesses accountable for it—which differentiates the need for DE&I programs from other business initiatives. For most business initiatives, the incentives are straightforward: higher profits, increased efficiency, quicker time to market, and so on.
To be clear, there is absolutely a business case for diversity. While correlation doesn't equal causation, many studies have strongly implied that diversity has a meaningful impact on a company's bottom line.
For example, a 2018 McKinsey study showed companies in the top 25th percentile for gender diversity on their executive teams were 21% more likely to experience above-average profits. The trend carried through to cultural and ethnic diversity as well, with more diverse executive teams 33% more likely to see better-than-average profits.
Yet financial outcomes aren't the only end goal when it comes to DE&I. The business case is important to make, but for many future-ready leaders, the ethical case and societal impact are just as or more critical.
Today's consumers are increasingly concerned with supporting businesses that reflect their values—chief among them, an authentic commitment to gender, racial, and LGBTQ+ diversity that doesn't feel manufactured or solely for profit.
When businesses celebrate events like Pride Month, but don't follow through during the rest of the year or lack a strong internal culture of supporting LGBTQ+ talent, people notice. It's easy to determine the difference between genuine effort and halfhearted support.
To help you navigate the complexity of building an inclusive workforce and company culture, DHR's Future Ready Leaders series asked three top executives to share advice on how you can attract and retain diverse talent, start inclusive conversations, and facilitate meaningful change in your organization. Here's what they said.
There's never been more opportunity to hire & develop diverse talent.

Even in companies that are trying to become more diverse, women, ethnic minorities, and non-U.S.-born employees routinely receive smaller increases in compensation compared with white men, despite holding the same jobs, working in the same units, having the same supervisors, the same human capital, and importantly, receiving the same performance score.
With career progress and employer bias so clearly defined along the lines of gender and race, it's no surprise that there are fewer women and people of color in corporate leadership roles. And now that companies have become aware of their own biases, they know it's time to develop robust DE&I programs that shift the balance and upend this pattern.
At the same time, other shifts are widening the talent pool for corporations. As remote and hybrid work environments become commonplace, companies are finding they have more access than ever to people with different backgrounds and life experiences.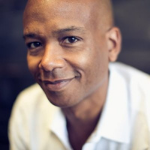 When discussing the impact hiring remote workers has on diversity, Everett Harper, CEO and Founder of Truss, shares, "We know there's talent everywhere. We have people now in 30 states, we had a person that was in Alaska for a while, and the amazing thing is, yes it gives coverage across time zones and so forth, but it also represents different perspectives, different upbringings. And you start knitting together a lot of different perspectives."
For companies looking to diversify their workforce and develop talent from underrepresented communities, now is the time to widen the net and search out talent where you may never have looked before. As Harper's experience shows, it can not only
deliver better talent overall, but also spark growth within your organization.

But just hiring diverse talent isn't enough. Inclusivity takes effort & intentionality.

"Diversity is like being invited to the prom. Inclusion is being asked to dance."
A recent Harvard Business Review article explains it this way: "Increasing the numbers of traditionally underrepresented people in your workforce does not automatically produce benefits. Taking an 'add diversity and stir' approach, while business continues as usual, will not spur leaps in your firm's effectiveness or financial performance." And it's true. Hiring diverse talent is only one piece of the puzzle.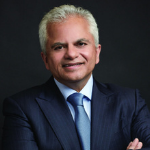 Vijay Advani, Executive Chairman of Nuveen, has the perfect example to demonstrate this. "Diversity is like being invited to the prom," he says. "Inclusion is being asked to dance." It's a critical distinction for executives to recognize—that it takes effort and intentionality to include people. In a business setting, if hiring someone is the equivalent of inviting them to prom, elevating their voice and acting on their ideas is the way you can ask them to dance. After all, there's no use hiring more diverse talent if you're not also planning to shift the traditional power dynamics in your organization.
This is the key piece for retention as well. If you're hiring diverse talent, but not supporting them once they're working for you, you'll lose them. And that'll create problems attracting diverse talent in the future.
True equity can only be built over time with a learning-centric approach.
You may be thinking: okay, these are good ideas. But what does that look like in the day-to-day operations I oversee? That's where George Azih, Founder and CEO of LeaseQuery, can help. To show how LeaseQuery approaches inclusion, he tells a story about how his leadership team formed their new parenting plan.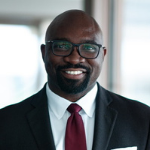 "We had a series of calls and meetings, and decided, okay, we've come up with a plan that we feel is fair and equal to everyone," he shared. But then he had a realization. They'd never consulted anyone in the LGBTQ+ community. It would have been easy to push forward regardless, but instead, he put a pause on the release, reached out to business contacts to get connected with LGBTQ+ advocates, and earnestly sought their input.
"Based on the feedback we received," he continues, "We scratched off entirely everything that we did with our parenting plan and came up with something new that we felt was right. And what that is, is everybody, everybody, no matter if you're a birthing parent, no matter if you adopt, whatever you do, you get 10 weeks of parenting time off."
What Azih's example demonstrates is a learning-centric approach towards building equity—seeking out experiences, opinions, and needs that are different from his own, then using that information to change how he acts and makes decisions for the company. It's a perfect example of how leaders can move past token diversity efforts to develop a system that considers and lifts up everyone. It's also something that takes time. Time to listen, time to redevelop a plan or process when needed, and time to train employees on a new process. That's the only way to build true equity.
Creating a culture of inclusivity & equity at your organization.

The vast majority of organizations right now are still figuring things out when it comes to developing effective DE&I initiatives. And leaders who have found success in this area are often the first to admit that they've made mistakes along the way and continue to face challenges.
It's important to remember that there's no one path to progress, but we can give you a place to start. What do successful DE&I programs have in common? They:

Have C-Suite commitment, support, and buy-in. This starts with an inclusive approach to their workforce, workplace, and marketplace strategies.

Build an inclusive methodology designed to attract, hire, and develop the best candidates from

all available

candidate populations, especially those that are traditionally under-utilized.

Foster a culture of continuous learning and hold people accountable to treating others with dignity and respect as well as valuing all voices and perspectives.
An authentic approach to DE&I is no longer a nice-to-have, it's a must-have when looking to hire top talent, engage employees, and develop a healthy work environment. If your organization isn't already shaping its culture and enhancing its policies and processes to reflect that, now is the time to start.
About DHR Leadership Consulting
We advise clients on their most important leadership & talent management challenges.
The DHR Leadership Consulting team includes professionals who specialize in Board Evaluation, Executive Assessment, Executive Coaching, High-Potential Identification, Onboarding, Succession Planning, and Team Effectiveness.
We combine unmatched industry expertise with highly sophisticated, data-driven assessment tools to provide actionable results. Rather than create lengthy reports that sit on bookshelves and collect dust, we focus on interpreting the data and helping you make fast and accurate decisions about your talent. At every step of the process, we work as an extension of your team. We help you cut through the clutter, focus on the most important leadership attributes, skills, and behaviors, and gain alignment about what matters most.