In today's rapid-cycle business environment driven by technology advances, continuous innovation has become a crucial imperative for most organizations. It's clear that having the right leadership in place to drive change throughout an organization is critical.
However, only 16% of organizations are meeting their innovation goals because they lack the right leadership, according to a new survey of more than 600 business leaders by Harvard Business Review Analytic Services. This inaugural report shows that while there is a consensus around the executives others look to to lead innovation efforts and the most important competencies for innovative C-suite leaders, most respondents indicated that their current boards and executive teams fall short. View the full report.

85% c

onsider the CEO the most important executive to lead innovation efforts.
(Respondents selected up to five choices)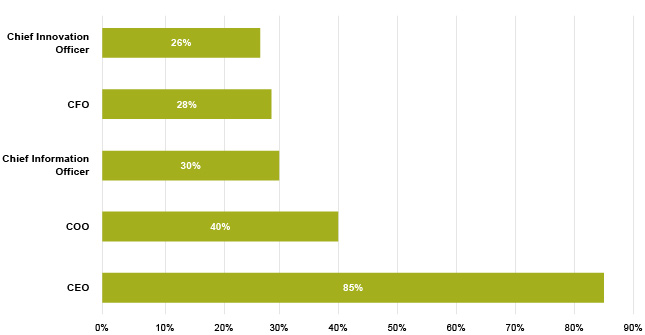 16% h
ave been effective at meeting innovation goals.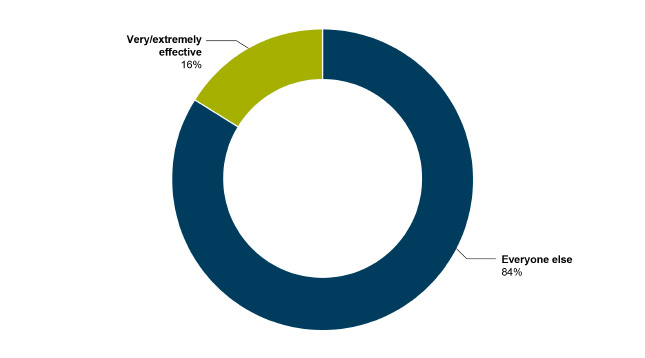 14% a
re effective at acquiring, developing and retaining leaders with the right competencies.
(Numbers greater than 100% due to rounding)