Join DHR Global on September 12th for an exclusive roundtable of automotive and future mobility executives, 'Becoming Board Ready: Position Yourself for Corporate Board Service.'
DHR will share insights and a strategic framework designed for seasoned automotive executives who are preparing for independent directorship. The interactive program will engage participants in dialogue to align individual qualifications with opportunities in the boardroom. Lunch will be provided.
Mike Magsig and Heather Smith, from DHR Global's Board & CEO Practice, will cover key board preparedness topics:
Learn about qualifications and experiences that translate well to corporate board service
Create a value proposition relative to your individual experiences and board interest
Understand key differences between an executive CV and board resume
Gain insights into leveraging personal and professional networks to become visible for board opportunities
Patricia Watters, Managing Partner of the Global Automotive & Future Mobility Practice, and Lisa Walker, Managing Partner of the Global Industrial Practice, will share additional insights regarding identifying board opportunities.
DHR proudly works collaboratively with candidates to broaden the pool of qualified board members as we help aspiring directors create their own strategic plan to becoming board ready.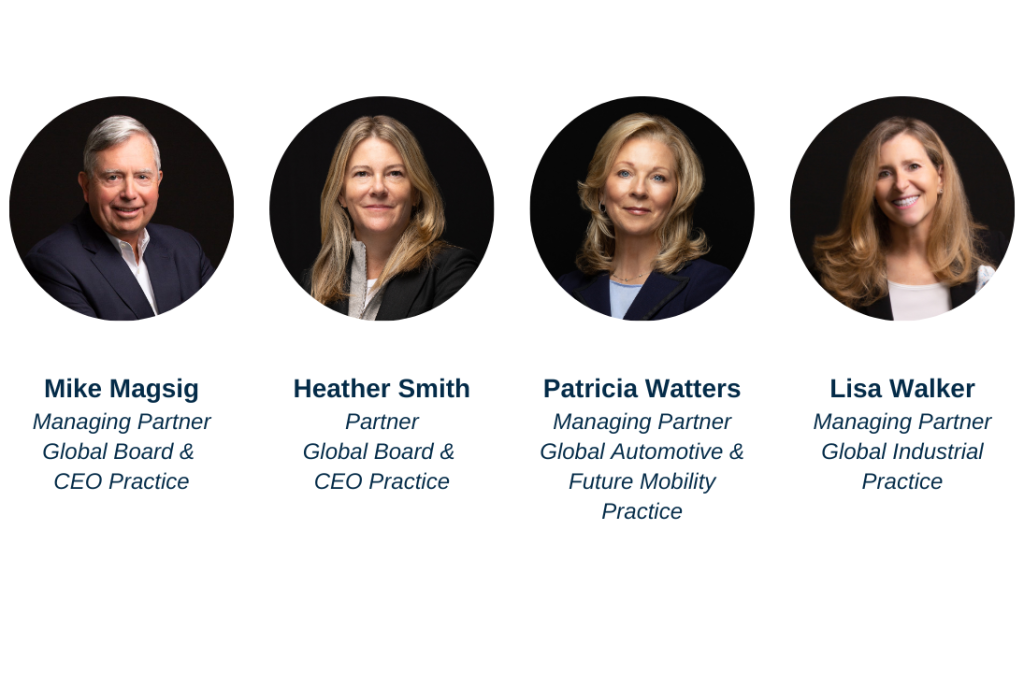 Tuesday, September 12, 2023
11:30 AM to 1:30 PM EDT
For more information, contact Patricia Watters