Join us as we share the stories of three leaders who evolved their Chief Communications Officer role into a Corporate Affairs function and became first-time Chief Corporate Affairs Officers.
Madeline Chadwick from Papa John's International, Dani Dudeck from Instacart, and Donna Lorenson from Kenvue will highlight the importance of effective messaging, creating buy-in, influencing from the top, and fully integrating strategy to drive business impact and results.
This panel will be led by Jessica Bayer, Managing Partner of DHR's Corporate Affairs and Communications Practice, and will help unlock the scope of this function globally.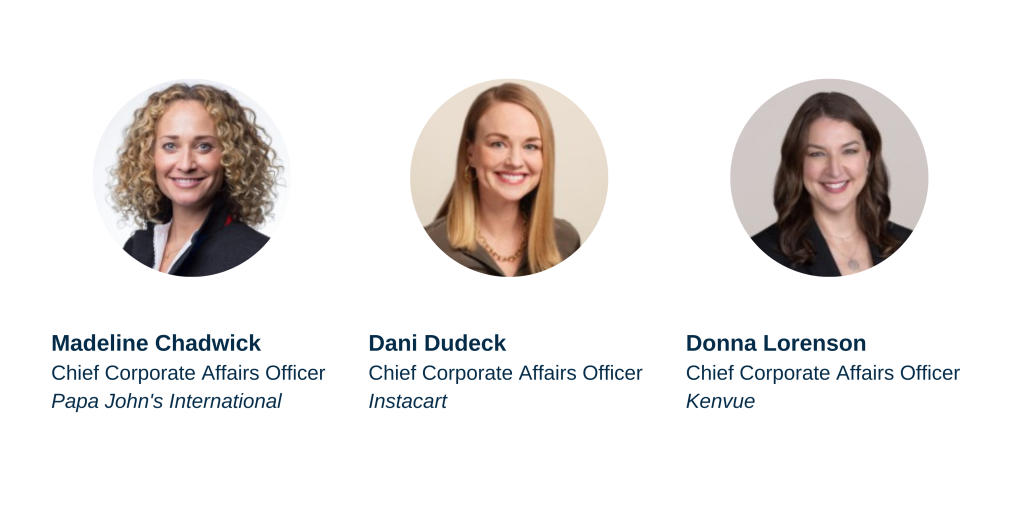 Wednesday, August 30, 2023
12 pm Eastern / 9 am Pacific