Industrial revolutions have been happening since 1760, which brought us the steam engine, electricity, engineered automation, and machinery, and now, the rise of digital technology. With the advancement of manufacturing and technology, so is the search for leaders who can adapt to the evolving landscape.
Today, businesses are looking for nontraditional functions and roles in manufacturing with leaders who understand the impact that advanced technology has on the world. Advanced technology solutions including IoT, machine learning, big data & analytics, digital twin, and advanced robotics work together to create an ecosystem of smart technology that strengthens businesses and increases efficiency.
Industry 4.0 is fast-tracking the future of manufacturing and connectivity with technology, making this a $130 billion business, which is expected to triple in revenue by 2030 based on a 20% compound annual growth rate. Currently, Asia Pacific is leading the market with low-cost development, continuous technological advances, rising adoption of robotics, and strong government support.
So how does this impact the search for strong talent and leadership?
Forward-thinking: As companies are looking to upscale their leadership capabilities, leaders will need to re-skill or upskill their toolkits to keep up with this fast-paced, changing environment. Employers are looking to add forward-thinking leaders to their teams who are fluent in recognizing the revolution of the digital era and always stay one step ahead of industry trends.
Global Construction Materials Manufacturer
To improve the supply chain and strengthen relationships with customers, this $13.5 billion company decided to leverage advanced technology. Because of the global reach this company has, they established three regional, digital hubs: North America, Europe, and Asia Pacific.
The company appointed three regional digital officers to build local capabilities that will enable the company to deploy Industry 4.0 solutions including digital twin, augmented/virtual reality, Internet of Things, and big data.
Entrepreneurial & Agile: Business leaders with an entrepreneurial drive and willingness to take risks are becoming more desirable. Agility and propensity for cross-boundary collaboration across functions and divisions will help executives become a resource within the business.
Digitally Literate: As technology advances, the need for leaders to understand digital literacy across all functions to build a stronger platform for their companies has increased. Leaders should be thinking about bringing in new technology to speed up and streamline manufacturing processes, like working with co-bots, humans, and robots together on the manufacturing line.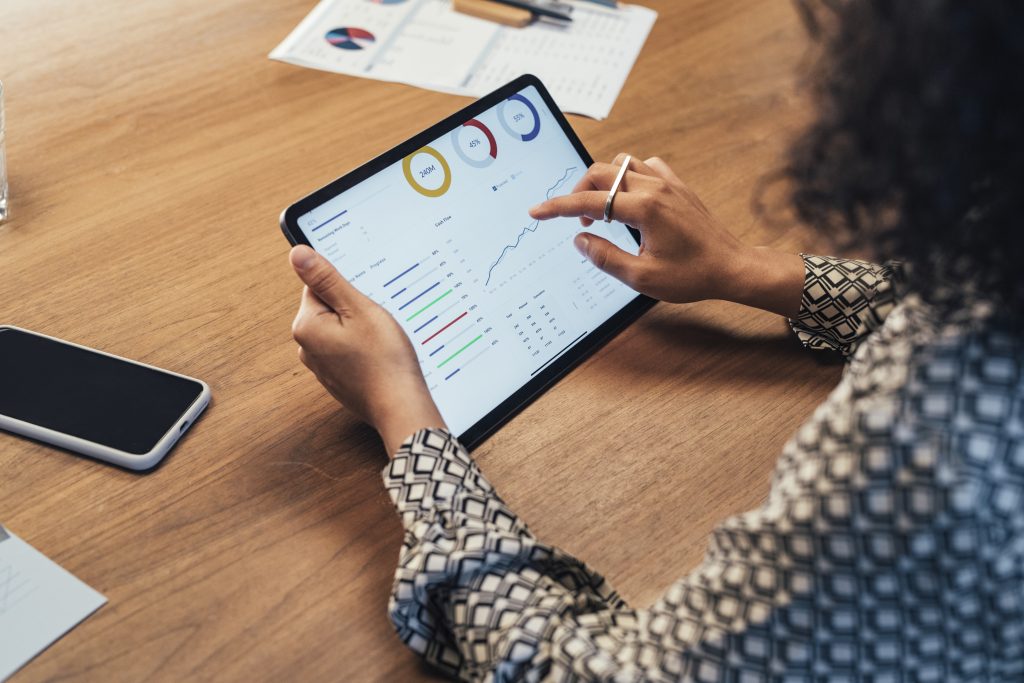 Ceilings and Walls Manufacturer
Exploring new sources of revenue, this $1.2 billion ceilings and walls manufacturer decided to sell online, directly to consumers. This company established a new electronic commerce division that will allow DIY consumers and small businesses to purchase materials directly from the manufacturer. Additionally, this company offers online help for DIYers who might need support if the project becomes too complex.
Partnering with DHR Global, this team appointed a head of E-Commerce to build a team of technologists and digital marketers to work with the rest of the business to build a bigger online presence and product catalog.
People-focused: A company and its leaders that provide the best tools, technology, and resource development will scale in Industry 4.0. Prioritizing the development of new skills and training for your workers will help build a better-prepared workforce and more efficient achievement of your business goals.
Global Building Materials Distributor
This $22 billion company launched an enterprise-wide multi-million-dollar business initiative to transform its business operations from the back office to the frontline through technology modernization. In the improvement process, this company also implemented an enterprise resource planning system to automate all facets of its operations.
After engaging with DHR Global, the company appointed a transformation executive to manage and direct this multi-million business transformation initiative over a 3–5-year horizon.
Industry 4.0 will continue to gain momentum as time goes on. Finding leadership that values growth, workforce development, increased efficiency, and digitalization will help businesses grow. DHR welcomes the opportunity to discuss your Industry 4.0 leadership needs and to help you navigate your evolving talent opportunities and challenges.
Meet the Experts
Jose Martinez
Managing Partner, Advanced Technology
Jose serves as a Managing Partner in the Advanced Technology Practice Group. With over 25 years of executive experience, Jose is a seasoned management and technology consultant, business executive and former CIO with a focus on technology and digital.
Megan Feeney
Partner, Industrial
Megan is a Partner in the firm's Chicago office and a member of the Industrial Practice Group with a focus on the automotive industry. With more than 25 years of recruitment experience in HR management and search, Megan is a tenured search professional, with a strong and entrepreneurial background.