Leaders and Teams that Revolutionize Brands
The retail landscape is ever-shifting, and your leaders need the skills and expertise to change with it. From evolving consumer behaviors to the rapid move to deliver integrated retail experiences, the transformation within the retail and luxury sector has been dramatic.
Over the past few years, the omnichannel retail, luxury and fashion goods industries have seen notable transformations due to the rise of e-commerce platforms and digital technologies through the customer ecosystem. This has resulted in consumers having access to unlimited products and information, leading to their increased expectations through the customer journey and experience.
DHR Global's omnichannel retail and luxury executive search assists businesses in locating and cultivating talent capable of meeting the future demands of consumers in a digital space. By doing so, we enable clients to offer personalized, differentiated and relevant experiences to their customers.
Our omnichannel retail executive search consultants connect you with accomplished leaders who can advance your company to the next level.
Reshaping the World of Retail
DHR is a trusted talent advisor and executive recruitment search firm that helps companies connect with leaders who will reshape the world of retail. Our clients range from small/emerging and midsize companies to multinational corporations.
Areas of specialty within omnichannel retail and luxury goods include:
CEO & Board
Digital
Fashion
Finance
Human Resources
Information Technology
Marketing
Merchandising & Design
Operations
Sales
Supply Chain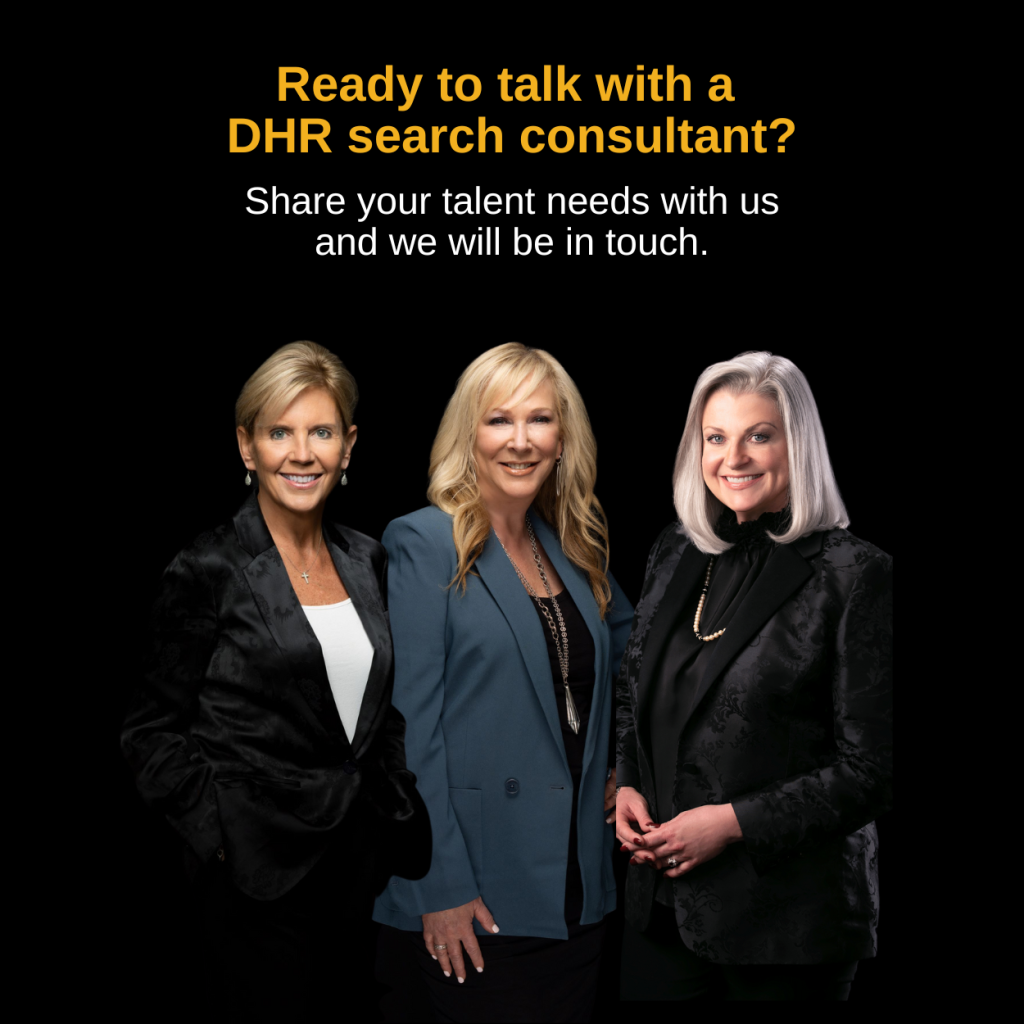 With our keen industry insight and a deep understanding of business cultures, we place executives across organizations, including:
CEO & Board
As the top leadership, the Board and CEO must demonstrate courage and agility to navigate the business in the current environment while enabling it to grow and innovate. They must be strategic in meeting the goals of all the stakeholders and addressing complex challenges that come their way. DHR Global has the experience and expertise to find, nurture and support CEO and boards.
Top-level leadership roles where we help clients recruit talent include:
President
Vice President
Chief Executive Officer (CEO)
Chief Operating Officer (COO)
Chair of the Board
Vice Chair of the Board
Board Secretary
Board Treasurer
Executive Director
Digital
A digital marketing executive plays a critical role in developing and executing strategies that drive customer acquisition, engagement and loyalty for omnichannel retail and luxury brands. Your executive search should focus on uncovering a leader who can make your company stand out in a crowded marketplace, with experience in increasing brand awareness and driving sales.
DHR's Consumer and Retail executive search consultants are experienced in evaluating and placing the right digital marketing leaders to help brands drive success.
Digital leadership roles where we have recruiting success include:
Chief Marketing Officer (CMO)
Director of Digital Marketing
Digital Marketing Executive
VP of Digital Marketing
Director of Digital Strategy
Director of Demand Generation
Consumer Experience & Insights Director
Digital Marketing Insights Director
Fashion
The fashion industry requires leaders who are creative, artistic and have a competitive spirit. While building a successful brand in the fashion industry brings challenges, DHR Global can help you find strategists and creatives who are future-oriented to help position the company for success.
Fashion leadership roles we have placed include:
Chief Creative Officer (CCO)
Chief Communication Officer (CCO)
VP of Sales
VP of Design
VP of Product
Sustainability Officer
Creative Director
Finance
The finance function is crucial in facilitating strategic decisions that demand a comprehensive understanding of internal operations, external business environment, markets and customers. The finance function encompasses all finance disciplines, extending to strategy implementation. DHR Global's finance executive search consultants support clients in appointing financial executives with appropriate skills, expertise, education, experience and cultural compatibility.
Finance leadership roles our team has fulfilled include:
Chief Financial Officer (CFO)
VP of Finance
VP of Corporate Development
VP of Payroll
Treasurer
Finance Director
Director of Risk Management
Financial Controller
Human Resources
Human resources is vital in talent management, training and development, compensation and employee benefits, workplace safety and compliance. It enables all business areas to achieve their goals by managing the employee life cycle. DHR Global's executive search consultants cover various specialty areas, from talent acquisition and management to industrial and labor relations.
Human resources leadership roles we are able to help connect you with include:
Chief Human Resources Officer (CHRO)
Chief Human Capital Officer (CHCO)
Chief People Officer (CPO)
Chief People & Change Management Officer
VP of Human Resources
Human Resources Director
Director People Analytics
Director People Systems
Information Technology (IT)
IT contributes to the growth of a business by innovating better processes and products. DHR Global helps clients find technological leaders who can drive growth. These leaders should understand the role of the cloud, IoT, web and mobile apps, data analytics and SaaS in today's business environment.
IT leadership roles we help clients recruit for include:
Chief Information Officer (CIO)
Chief Technology Officer (CTO)
VP of Information Technology
VP of Information Systems
Technical Operations Officer
IT Director
Director of Technology
Information Management Systems Director
Marketing
A successful marketing executive leads their team in developing and executing innovative marketing strategies for the firm. These executives bring new ideas to the table by staying abreast of the latest trends in the industry in order to drive sales for your company.
DHR Global's omnichannel retail and luxury goods executive search services help clients find the right marketing executives who understand the projected consumer behavior, purchase power and the most updated marketing tactics to maximize profits.
Marketing leader roles we have successfully filled include:
Chief Marketing Officer (CMO)
Chief Digital Officer (CDO)
Head of E-Commerce
Head of Data and Analytics
Head of Consumer Insights
Chief Experience Officer
Customer Activation
Chief Innovation Officer (CIO)
EVP, SVP, VP and Heads of Teams
Sales Leadership
Merchandising and Design
Merchandising and design are vital functions that enable businesses to get their products to the market. It mostly deals with creating packaging designs, determining quantities, setting prices and establishing coupons and discounts. DHR Global's omnichannel retail goods executive search services help clients find the right talent to handle all merchandizing functions.
Merchandising and design leadership roles we have placed include:
VP of Merchandising
Category Executive
House Brand Executive
Head of E-Commerce
Creative Director
VP of Design
VP of Creative
Design Director
Director of Creative Operations
Executive Creative Director
Operations
Operations should effectively manage the inner workings of a business, including people, goods and services. DHR Global's luxury and omnichannel retail executive search services help clients find proven leaders to successfully oversee their business operations. The right team will enhance productivity and customer satisfaction while maintaining low operational costs without compromising quality.
Operations leadership roles we are able to help connect you with include:
Chief Operating Officer (COO)
President & COO
Executive VP of Operations
SVP Operations
VP Business Operations
Operations Director
Director of Business Operations
Sales
Within the realm of omnichannel retail and luxury, focusing on sales strategy and effectively aligning with marketing and digital efforts is essential. You need an executive who is agile and organized in order to activate and engage potential customers and drive revenue. Our Consumer and Retail team can provide you with proven executives to help you grow and transform your organization starting at the leadership level.
Sales leadership roles where we have recruiting expertise include:
Chief Commercial Officer (CCO)
Chief Revenue Officer (CRO)
Chief Sales Officer (CSO)
Chief Business Development Officer
EVP, SVP, VP of Sales
Channel/customer management leaders
Category management leaders
Shopper marketing leaders
Strategy leaders
Supply Chain
A robust supply chain is vital for success and offers a competitive advantage. It should respond swiftly to market forces while meeting customer expectations regarding speed and accuracy. A tech-savvy supply chain can also boost customer experience by offering customers real-time tracking of their products. DHR Global understands the changing supply chain landscape and operations. We help hire and retain supply chain leaders that leverage technology and big data to maximize global capabilities.
Supply chain leadership roles we are able to help connect you with include:
Chief Supply Chain Officer (CSCO)
VP of Logistics
VP of Procurement
VP of Transportation
VP of Distribution
VP of Supply Management
Director of Logistics
Director of Supplier Management
Our Top Talent Consultants are Ready to Assist You with Your Search
DHR Global is recognized as one of the world's largest and best executive recruiting firms. Contact us today for omnichannel retail executive search and leadership consulting.
Global Retail & Luxury Leadership